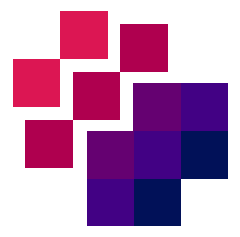 What you learn today determines someone else's tomorrow.
Learn more. Earn more. Make a difference.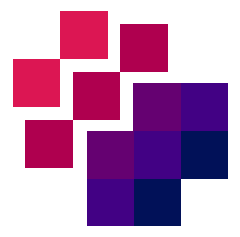 What you learn today determines someone else's tomorrow.
Learn more. Earn more. Make a difference.
The FlightBridgeED FP-C / CFRN Exam Review Course is a must for anyone prepping for the FP-C and/or CCP-C. Exceptional instruction taught in a chunking flow of great takeaways.
I have worked as a paramedic for almost three years in multiple states for several different agencies. I have had the opportunity to work alongside some outstanding medics, but I have
I never met a team that comes close to the caliber of those from FlightbridgeED
. The instructors are all up to date on current practices and are
able to see the future of emergency medicine
. I am more confident and prepared for the future because
FlightbridgeED is setting the new standard for pre-hospital, critical care and emergency medical providers
. Thank you all so much!
The material in the CFRN review course was delivered in a manner that helped me clarify and solidify concepts that I, a critical care transport nurse, apply to every single aspect of my practice. The course not only prepared me for the CFRN, but it enhanced my critical thinking and overall made me a better provider.
Carlos | BSN, RN, CCEMT-P, CCRN, CEN, CTRN, PHRN
I liked everything about this course. The instructors are phenomenal, and some of the nicest, personable people I've ever met. The class was great and has given me the inspiration to move forward in my career. Anyone taking this course will not be disappointed. FlightBridgeED rocks!!
I recently tested for my CCP-C. The first two attempts resulted in failing scores. I wasn't sure where I was going wrong, so I decided to change how I was preparing.
That's when I decided to take the FlightBridgeED online review program and it was a game-changer!

I immediately began to
grasp concepts and understood the material better
. After completing the review course, I retested and
passed
!
Christopher | CCP-C, FP-C, TP-C
The FlightBridgeED FP-C / CFRN Review Course was a fantastic opportunity to learn and prepare for the FP-C test. Everything was presented in a way that made it much easier to understand and you could tell the instructors are experts at teaching and working in a Critical Care environment.
FlightBridgeED has given my patients the gift of improved clinical practice. I am excited to take what I have learned and apply it. The FlightBridgeED team is changing the way we practice critical care medicine!
The FP-C / CFRN Review Course was an awesome source of information. There were several topics that I previously felt strong on, but the class further enriched what I knew and
I felt more prepared
. I am looking forward to
expanding my knowledge
with more FlightBridgeED classes in the future!
The FlightBridgeED FP-C / CFRN Review Course has great material presented in a easy-to-understand way. This material not only helps the student pass the exams, but also helps the student become a better clinician overall.
The FlightBridgED FP-C / CFRN Review Course is
well organized
and prepared material. It is very beneficial for those
new to the critical care
and
also those who have been doing it a long time
.
The
continued support
that is available on the website and the podcasts are invaluable.
As a medic of 2 years, I was intimidated to attend the review course. With the format of your instruction, I feel like I have a good understanding of the critical care aspect of paramedicine and will be a better care provider from this experience.
Taking the review courses was an incredible experience and the instructors were committed to the success of each student . There is something here for all providers and all experience levels.
C. Winniford | FP-C, CCP-C
This class was absolutely phenomenal. The information was intense, but the presentation made it easy to understand.
I truly enjoy the FlightBridgeED Podcasts and I had no doubt that the FP-C Review Course would be anything other than amazing. You guys ROCK!!!
I absolutely loved the way the course broke down topics to the nuts and bolts, allowing me to understand the physiology instead of just how to take a test! Because I was able to understanding the material in a way that worked perfect for me, the test was much easier!
I have been listening to the FlightBridgeED podcast for years and when the time came to take my
BCCTPC approved course to re-certify my FP-C,
I wanted to take the FlightBridgeEd course.The instructors bring
decades of experience in HEMS
to the table and are a
lways on top of the current science in healthcare
.
This course will help anyone pass their FP-C, CCP-C or CFRN exams
.
This class was the best course I've taken. The knowledge base of the instructors is phenomenal. They were able to take new concepts I haven't learned before and make them easily retained.
I would highly recommend this course to anyone looking to further their knowledge and improve their clinical skills.
FlightBridgeED has a great team of instructors and the
courses are comprehensive and stimulating
. The FP-C / CFRN Review Course more than prepares you ready for the advanced certification exams.
The
cardiology
and
ventilator management
portions are
amazing topics that will challenge the most seasoned provider
. I highly recommended FlightBridgeED for anyone seeking advanced medical knowledge for EMS and HEMS.
The FP-C / CFRN Review Course was intense! It is very apparent how excited and passionate the instructors are about what they are teaching. It was infectious - it made me excited too! Thanks for the wonderful experience!
The FlightBridgeED FP-C / CFRN Review Course was a very impressive class. The material is well prepared and it was obvious that the instructors knew the material. I feel much more prepared to take the exam.
The FP-C / CFRN Review Course was very well delivered and so informative. Each section was packed with tons of information, without being overwhelming. The instructors were very knowledgable about each subject and it was such a pleasure to learn from them.
This is an intense 3 day course, and the material covered is high level stuff. My instructors were able to teach in a way that was both applicable to practical field application and engaging.
The course materials are also awesome - they allowed me to focus on the lecture provided instead of having my head buried in a note pad, trying to keep up the whole time.
Cole | BS, CCEMT-P, EMT-P
I took your Review Course in Tulsa, studied the review book and took advantage of the
two free weeks of Online Practice Exams
. I took FP-C exam and
passed the first time
.
The wealth of knowledge I gained from the review course, the books, and the
confidence I gained
through using the online practice exams is a learning system unsurpassed by any other review course providers.
The amount of detail in the FP-C / CFRN Review Course was excellent. The instructors knew how to help everyone understand the physiology and how to apply that to both exam preparation and real world application. I loved everything about the course.
Patrick Buckles | ATP, EMT-P
The FlightBridgeED FP-C / CFRN Review Course was an incredible review - especially IABP and ECG breakdown. The instructors were incredible at presenting the information in an easy to understand way. Thank you for helping me feel more confident.
I have utilized the FP-C / CFRN Review Course curriculum as a road map for success on the FP-C and the CCP-C exam and in my career. I highly recommend the course for anyone that aspires to work in a critical care field.
Klay | M.P.A., NREMT-P, Instructor
The material in the FP-C / CFRN Review Course is broken down to examine each subject thoroughly and given real world scenarios based on instructor experience. They truly have mastered a great form of teaching and presenting their concepts to everyone.
I took my FP-C exam today and passed on the
first attempt
! I am thankful for all of the
exceptional materials that FlightBridgeED has made available
. In addition to listening to your
podcasts
, I used your
books
and
online practice exams
. Again, thank you for everything that you do to help all of us in the critical care and flight community.
I prepared to take the FP-C exam using
The FlightBridgeED Podcast, the Ventilation Management book and the online practice exams.
I am proud to say that
I successfully passed the FP-C exam on my first attempt
. I can honestly say that
I would not have been successful in this endeavor without FlightBridgeED
. Also, I can't thank them enough for the way they support the critical care and EMS professions - helping prepare clinicians to advance their careers.
It is apparent how valuable the FP-C / CFRN Review Course material is. Every flight program should incorporate this course into their training program.
The FP-C / CFRN Review Course is truly a great course. It was not only a fantastic preparation for the CFRN exam, but it's content will allow me to apply sound research driven care to my most critically ill patients.
The FP-C / CFRN Review Course is an awesome class! Top notch, very professional, and well worth the time and money. The instructors are incredible and the educational materials are the best on the market!
Ryan | PhD, MHA, RN, CEN, NEA-BC
During my critical care transport career, I have had the opportunity to attend various review classes and
FlightbridgeED is by far the best I have experienced
. The team does a phenomenal job of
making difficult subject easy to understand
. I
highly recommend
FlightbridgeED to anyone seeking to further their career through advanced certification, or just improving clinical knowledge.
I have known the FlightBridgeED instructors personally for more than two decades. I have watched them grow up in EMS and flourish into the consummate professionals they are today. FlightBridgeED has become the preeminent educational leader in the industry. Few instructors have the intelligence, natural talent, personality and passion to grow and educate an industry that FlightBridgeED does. FlightBridgeED has set the bar; moving the industry forward and establishing new standards.
I used your in-person class to pass my FP-C & listen to all of the family of podcasts. I would love to attend the conference to learn from high-caliber educators and clinicians. Thanks for all you do!
I took the FP-C exam yesterday and
passed on my first attempt
! I used all of the FlightBridgeED study tools - I failed the
online practice exams, but was able to utilize them as learning tools
. I just wanted to thank you all for having this program, as an adult learner, father, full-time paramedic, FTO and teacher, this program is something I highly recommend.
TCRN® Exam Prep
The Trauma Certified Registered Nurse (TCRN®) Exam Review Course is a comprehensive, review course created for registered nurses working in a trauma care environment.
MADE JUST FOR YOU
We know how hard you work -
you are heroes.
We are as dedicated to you as you are to your profession. EMerge can help you earn your advanced certification. Expand your education, validate your skills, earn more, and make a difference in the life of your patients. EMerge is committed to your success.
NO TIME FOR LEARNING?
With our convenient learning platform that can be accessed from any device with an internet connection, EMERGE makes it easy for you to achieve success on the go or from anywhere in the world! Whether you're looking for continuing education credits or just trying to improve yourself as a nurse – we have what you need right here! All of our courses come with access 24/7 so that they can be taken whenever suits best for busy schedules like yours.